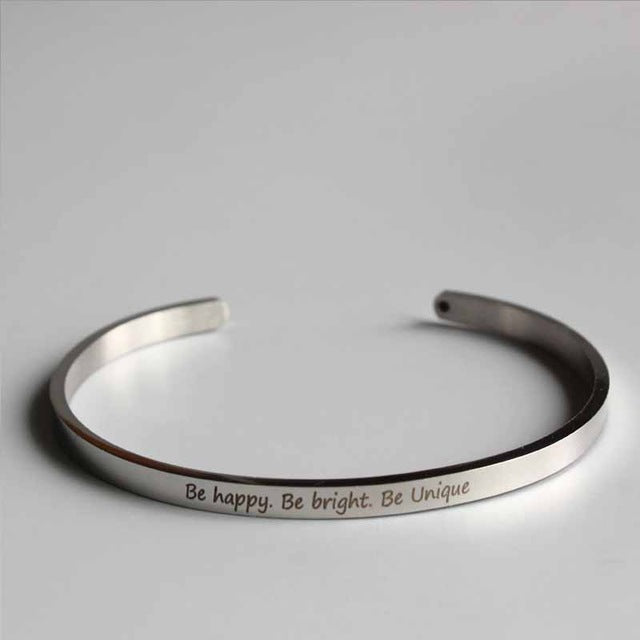 Be Happy. Be Bright. Be Unique. (Happiness)
$20.00 Regular price Compare at: $50.00
• Each item is carefully handmade by Tibetan Buddhists for 1-2 days. 
• Blessed with their mantras and prayers, the crafting of each one hails from their vision to spread good luck, peace, and eternal positivity.
• Primary materials used in this item is Stainless Steel.
In times of doubt all we need is a little push. Carved in this bangle is an inspirational quotes that may uplift our spirits, and help us get through the challenge of the day. Blessed by Tibetan monks, this bangle may just be able to save your gloomy day.
This bracelet is from the Bracelet Collection of Kundalini Prana. Each unique bracelet carries powerful energy as they were handcrafted by Tibetan Buddhists while chanting their mantras.